Only 10 little days til' Christmas and we're real excited at the Ditto House!
Addison visited with Santa at the ward party and told him he wanted a stuffed T-Rex ? okay, that's the first I've heard of that...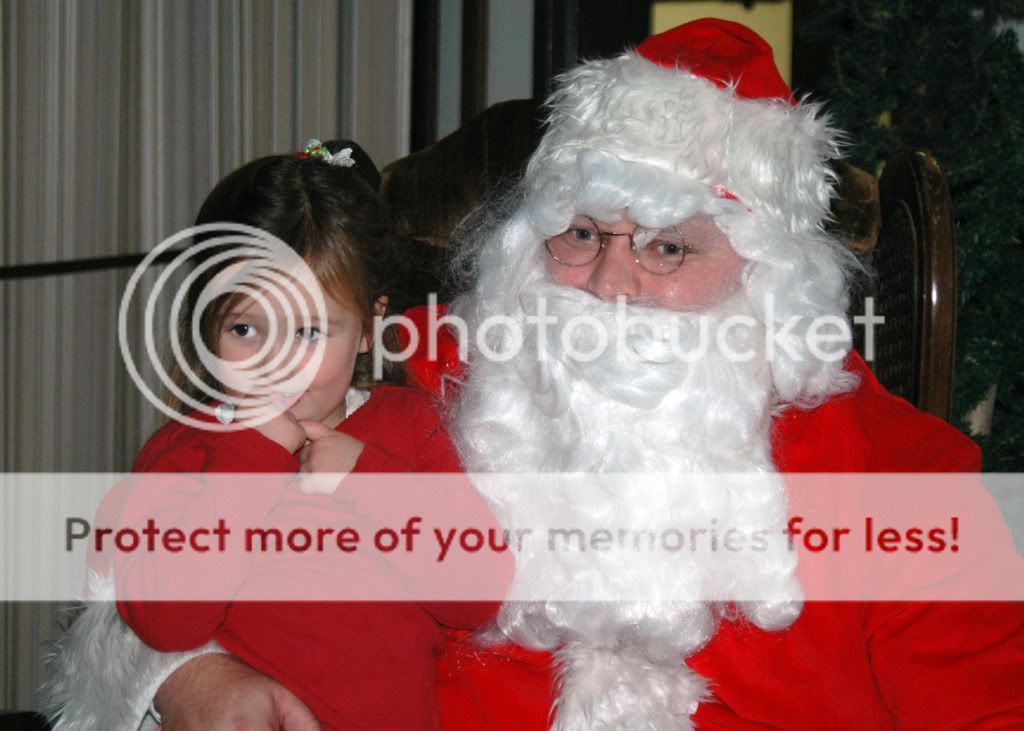 I'm pretty sure
Laynie
told Santa she wanted a Barbie...no problem :)
Last night we decorated ginger bread houses...trying to keep up with Pickett tradition. Grannie came over and showed us all up!!- Some took
it very
seriously (Kelly!)...
Addison decorated a plate (?)
Laynie
decorated 1 WHOLE side
before getting
bored with it!
And Hailey tried to be
sneaky
...
But mostly just ate the whole time :)
And our Houses turned out lovely!
My hand however, not so lovely!! I was reading a mom's idea about using melted sugar to stick the houses together instead of icing, and I thought that sounded like a great idea! It worked pretty good too, until I dripped melted sugar across my fingers!- And I must be on
self
-destruct mode because today, while playing with Hailey, I ran forehead-first into the door jam! It looked like something was growing on my head the
bump
was so big!- Good thing we took Christmas pictures LAST week!