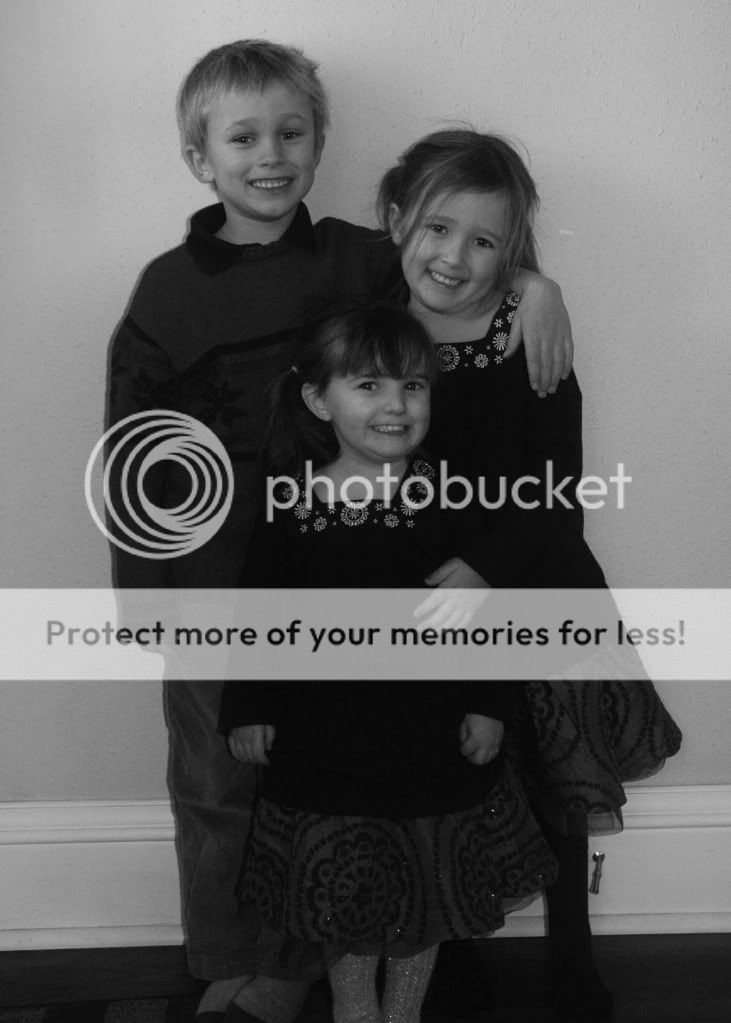 A few pictures of the kids in their Christmas-y clothes, actually looking like they like each other!!
We are so thankful for this season and the meaning it brings to our lives. We know that this holiday is really about our Savior and his love for us. We feel particularly blessed this weekend to be safe and
healthy
. On Saturday we were all in a car accident with 7 other cars! It was an icy day and the hill was just too much for the van. Thankfully no one was hurt and
thankfully
we have good insurance. Oddly enough, there was a news guy a
the
bottom of the hill filming the whole thing! Watch this crazy video and pay close attention to 1:02 minutes in (that's the car coming down the hill that will hit us) and at 1:14 minutes in, you can see Kelly (in the red coat) jumping out of the way!!
This is the video of our car crash...