Who would believe it's already the middle of October? Visiting the pumpkin patch yesterday with the girls and a bunch of their friends sure made it feel like Fall! Not to mention it's a great place for cute pictures!
See what I mean?
I got to push this wheelbarrow with 3 girls and 3 pumpkins!! I definitely got my workout for the day!
Here's Hailey with her "
teeeeny
tiny baby pumpkin"- She speaks in a high voice to it, just like it were a real baby...so cute.
The aftermath of Halloween cookie decorating= sprinkles everywhere!
Also this fall we have attended Addison's cross country meets...both of them! Did I mention I love the way his school does cross country? 3 practices a week, 2 meets, and we're done. It's a great experience for the kids, but not overwhelming at all!
Addison at his 'take off'- notice the kid next to him checking him out, oh yeah, he's knows Addison is competition!
Okay, maybe not serious competition...he seemed to be more interested in posing for the camera than running hard, but he finished both races in great time (1 mile in just over 8 minutes) We are proud of you Addison!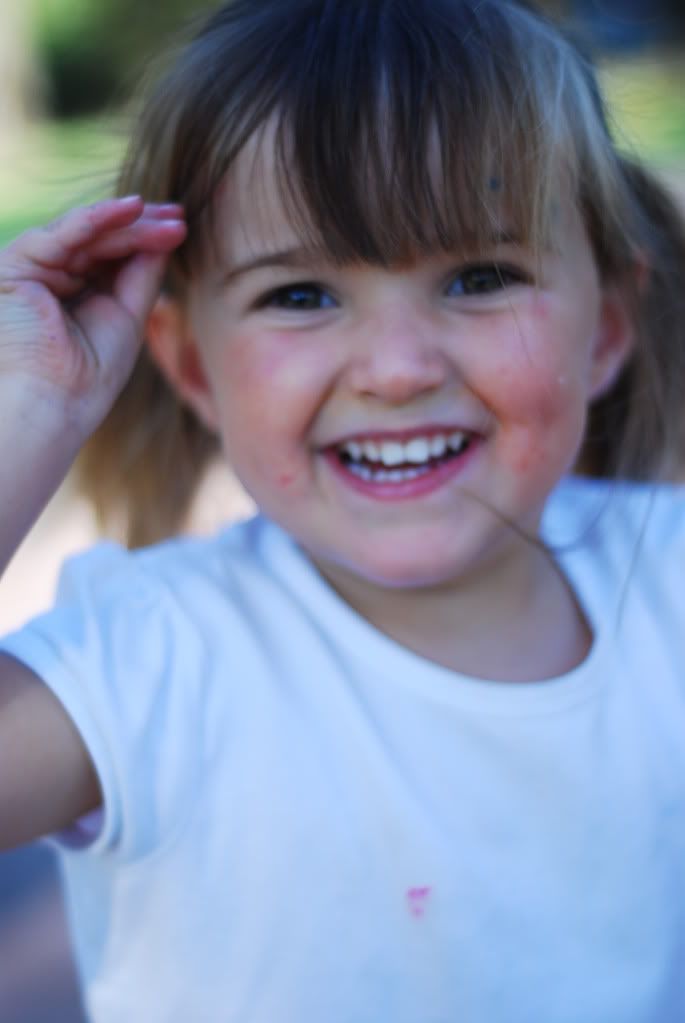 Hailey continues to make
everyone's
day. She is constantly smiley and happy. She is obsessed with "
h's
" She yells whenever she sees one on a billboard or in a book, and she writes them everywhere- really- the first time she wrote an H was on the kitchen floor...(Do I praise her for being so smart that she already writes her letters? or lecture her about not writing on the floor?)
Miss
Laynie
is loving school this year and has become a little
fashionista
putting her outfits together every morning...I have to remind her sometimes that she is not going to the prom, but rather to preschool where you paint, play, get dirty, etc...she rarely accepts my advice though.
Last week at preschool was grandparents day.
Laynie
was so happy to have her Grannie there with her. Grannie won the "who has the most
grandkids
" contest...I mean really, who else could beat 22?
Laynie
spent the whole day with her Grannie and felt very special!!
Our pretty Laynie...thanks aunt Emmy for the awesome hair-do!